Missoni Baia Miami
700 NE 26th Terrace, Miami, FL 33137
Missoni Baia is a group of luxury residential buildings in the East Edgewater neighborhood of Miami, Florida. The towers were built next to the Biscayne Bay. Hani Rashid designed the structure. He is part of the Asymptote Architecture company. Vladislav Doronin and the OKO group developed the building from that design. Doronin is one of the most well-known developers in Europe. Minimalist art and modern architecture influenced the design, but Missoni Baia's engineering is built for the future. Its name comes from the Missoni fashion house.
This building draws inspiration from this company in its interior design. There are 239 homes to choose from in Missoni Baia. Each unit is unique and beautiful. First, they were designed by Paris Forino in New York. Paris Forino also chose all of the interior decorations and fabrics from the selection at the Missoni fashion house. All of these furnishings complement Asymptote Architecture's modern style. Second, these units in each building can have from one to five bedrooms. Every has a view of the bay or the city. Two hundred feet of the property is along the Biscayne Bay. Enzo Enea designed the landscaping, which is varied and elegant.
These buildings are unmatched in their architecture. Furthermore, residents can enjoy many features. An Olympic-sized swimming pool is available. One of the largest spas in Miami is located there. It is also one of the most sophisticated and elegant spas. No other building in East Edgewater can match the quality of Missoni Baia.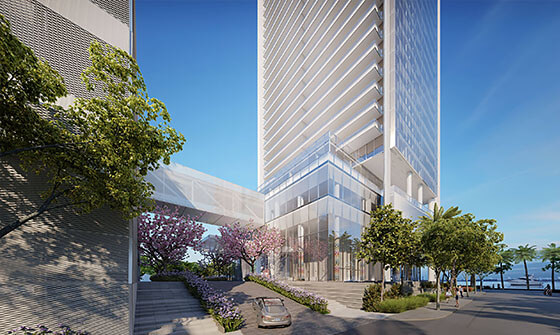 Developer: OKO Group, LLC
Architect: Hani Rashid Asymptote
Bedrooms: 1 | 2 | 3 | 4 | 5
Number of Units: 229
Price: $651,900 to $3,590,900
Completion: 2023
Residence Features
Direct view of the bay or of the city from each unit.
alconies facing the bay are 10 feet deep.
Balconies facing the city are 8 feet deep.
Automated air conditioning.
Floor-to-ceiling glass windows.
Walk-in closets.
Master Baths:
Double showerheads in East and South Tower residences
Marble wall coverings and marble baseboards.
Separate vanities and bathrooms in units of the East and South towers
Kitchens:
Two-door fridge and freezer.
Custom European cabinets.
State-of-the-art kitchen appliances.
Cooktop.
Fan over the cooktop.
Microwave.
Wine cooler.
In-sink garbage disposal unit
Zone dishwasher
Roll-out pantry
Missoni Baia Photos and Video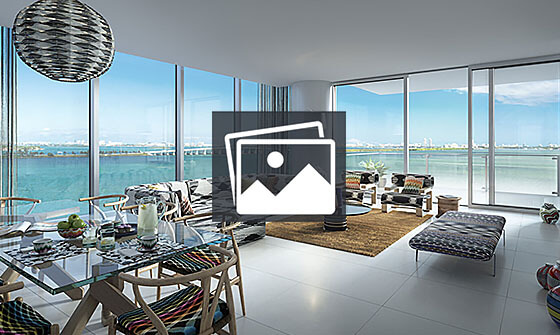 Missoni Baia
Request information
JL Delbeke (One Sotheby's Int. Realty)
Tel: +1 (305) 305.0660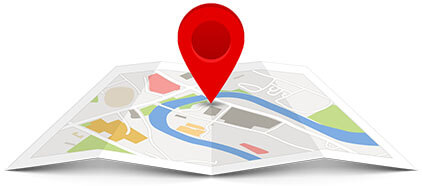 Map Location
Missoni Baia Units for sale
(Data last updated: Monday, December 11, 2023)