Sell your Property with
JL Delbeke – One Sotheby's
The South Florida real estate market continues to be dynamic with both sales volumes and median sales prices rising substantially in 2015. Our local South Florida markets are consistently tops in the state, accounting for half of Florida's home sales to international buyers. Miami alone accounted for 36 percent of sales to foreign buyers over the past 12 months, and is on track to break annual sales records for the fifth year straight.
If you are considering listing a property for sale, or simply want to stay in touch with the rising markets, depend on local experts J.L. Debelke to help you determine the accurate valuation of your home, condo or commercial property.
Capture the J.L Debelke advantage. In addition to almost two decades of experience in the Miami market, we bring you the power and reach of One Sotheby's International, the world's strongest, most influential marketing network for luxury properties. Wherever in South Florida you are located, and whatever the level of pricing you seek, we ensure you will receive the highest levels of personal attention combined with in-depth market knowledge and the latest high-tech comparative tools to ensure that when you list, the price is right.

One Sotheby's International is the world's most influential and most powerful marketing network for luxury properties. Its extensive international reach exposes your listed property to affluent buyers throughout the world. With over one million people visiting the website each month, and with listings in top upscale publications, your property will receive maximum exposure and attention for fast results.
1744: In the heart of London on New Bond Street in 1744, an exceptional auction house was born. That house built a revered tradition of uniting collectors with world-class works of art and marketing the world's most cherished possessions—a tradition that, now over two centuries old, provides authentic knowledge comparable to none.
1976: Founded on the same commitment to exceptional service that characterized the Sotheby's Auction House for more than two centuries, the Sotheby's International Realty® brand is created and becomes known around the world for the distinctive properties it represents.
2004: Sotheby's enters into a long-term strategic alliance with Realogy Holdings Corp. (NYSE: RLGY), a global leader in real estate franchising and provider of real estate brokerage, relocation and settlement services. The agreement provides for the licensing of the Sotheby's International Realty name. The brand begins offering membership in its franchise system to select real estate brokerage companies.
2008: Mayi de la Vega captures the Miami-Dade and Broward territories and brings them under the SIR umbrella with the creation of ONE Sotheby's International Realty with just one office and 35 agents. We have currently grown to over 450 agents in 8 offices and have become a top 10 affiliate in the entire SIR network.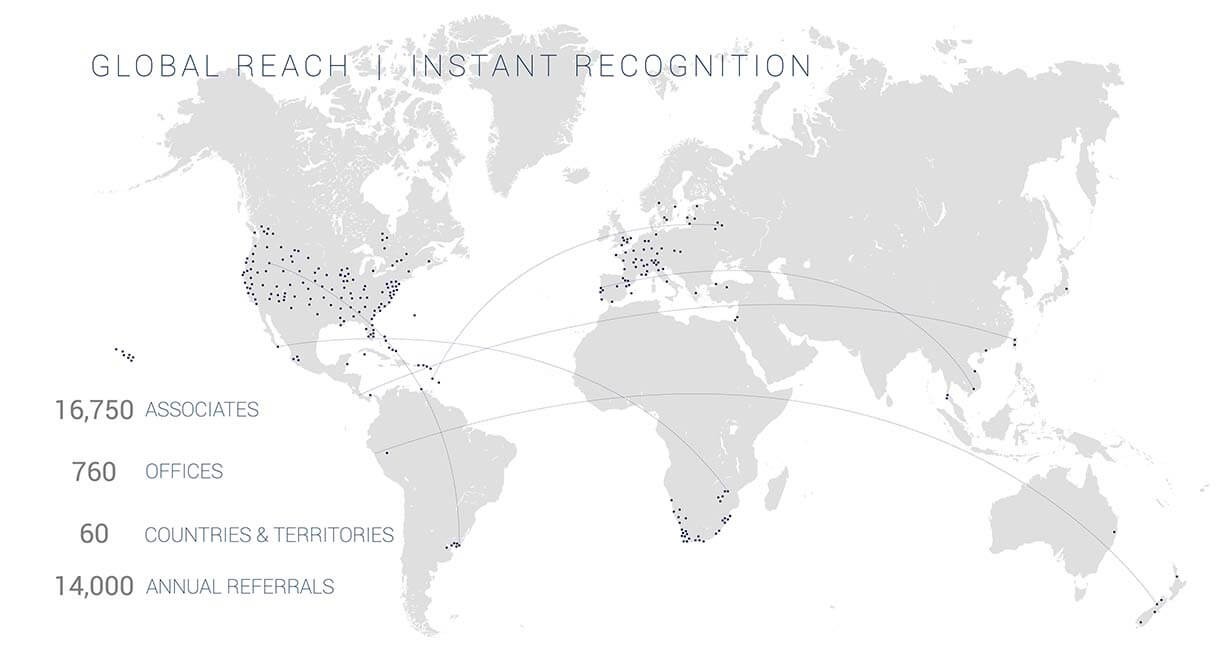 ONE SOTHEBY'S INTERNATIONAL REALTY
✓ Serving Miami-Dade & Broward Counties
✓ Growth & Expansion: 9 local offices with over 550 full-time luxury specialists
✓ A Development Division with over $3B in inventory
✓ A recently launched Commercial Division
✓ Accomplishments & highlights
✓ From $400 million in 2009 to $2.6 billion in 2014
✓ Top 10 affiliate in the entire SIR network
✓ #1 for condo sales over $500,000 in Miami-Dade and Broward Counties
✓ 6 ONE SIR agents recognized as top 250 Top Producing Individuals by Real Trends in the Wall
✓ Street Journal in 2014
ONE SOTHEBY'S INTERNATIONAL PRESENCE
✓ DOMINICAN REPUBLIC: Hosted a private event to showcase South Florida's developments to our affiliates in Santo Domingo.
✓ ENGLAND: Showcased South Florida properties at th Sotheby's Russian Art Auction in London.
✓ ENGLAND: Hosted an exclusive event to showcase the Ritz-Carlton Residences Miami Beach at the Boffi London Showroom in partnership with our Sotheby's Realty affiliate in London.
✓ ITALY: Hosted a private presentation with guest speaker Piero Lissoni to present Oceana and the Ritz-Carlton Residences, Miami Beach to our Sotheby's realty affiliates in Europe.
✓ BRAZIL: Attended grand opening of the Bossa Nova Sotheby's International Realty office in Sao Paulo.
✓ HONG KONG: Presented ONE Sotheby's International Realty's development portfolio to our Hong Kong affiliates.


---

ONE FOR ONE is a fundraising initiative between ONE Sotheby's International Realty, Lotus House, Women In Distress and Miami Children's Hospital. Our goal is to help break the cycle of childhood abuse, domestic violence, and homelessness with a gift of life-changing support, tools, education and resources that heal broken bodies, minds and spirits.
---